Chrysels Digital Advertising LLC, is one of the leading manufacturers in various visual merchandising and signage solutions in UAE since 2007, has been targeting businesses and individuals for their products and services.
With a workshop spread across 44,000 sq. ft and a team of 200+ professionally equipped individuals situated in Al Quoz, Dubai, they take pride in providing services that include but are not limited to; signages, large format printing, fabric printing and joinery works across UAE.
To revamp and recreate their corporate website for better user experience and interaction.
To attract traffic to the website and establish an E-Commerce website for selling products.
To improve brand visibility of the company within the community.
Chrysels had a meagre digital presence for the past 4-5 years. Although the client had reputed clienteles, they were struggling to diversify their income streams through digital platforms. The client had established a digital presence to promote their company through different online channels but could not get any results, which was when they turned to ME.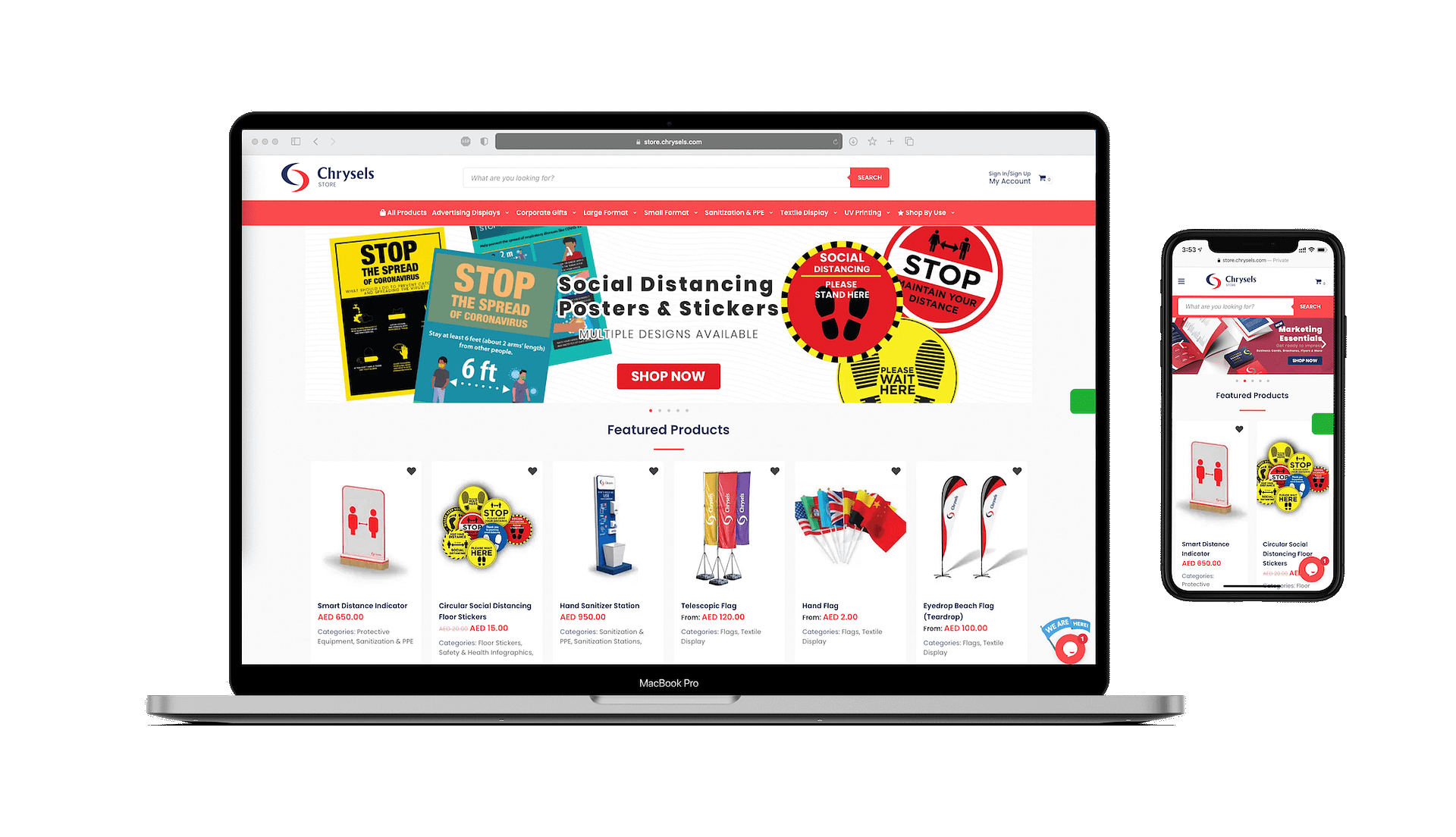 ·        Revamped the website to improve their content and implemented advanced analytics to streamline the user experience.
·        Created an E-Commerce platform for providing an uninterrupted online ordering service.
·        Implemented discounts for bulk ordering through the online portal and other strategies to increase traffic.
·        Revised strategies based on results from the analytics tool.
Services Used by Chrysels